Leona's Sister is a retro heavy rock band led by the powerful and unique vocals of JT.

History

Leona's Sister was originally a recording project created in 1998 by JT. The intent was to get her original writing put to music and recorded. With a few friends, she went into Studio92 and recorded the first CD, Almost Alive

In 1999, the project developed into a more regular pattern and the band Leona's Sister was started. More songs, new players, another visit to Studio92 and the second CD, Out Of The Basement, was born.

JT was struck by falling ice early in the spring of 1999. This brought the band to a halt but she continued to write songs.

JT and Baz discussed reforming the band early in 2010 and approached Mike, their jamming partner. They also recruited Barb and Len, who they met in the League of Rock's winter, 2010 session. 2011 saw Leona's Sister back to Studio92 where they recorded a 5 song EP titled, 552010. It was released in August 2011.
In April 2012, their EP was picked up by The New Driven Show. Their show was being broadcasted over the terrestrial air waves on 89.1 WBCX in Gainesville GA. The New Driven Show was a live weekly show and we were included in their rotation.

Mike left the band in August 2012 and "Deputy" Dave Hanson joined, just in time to head into a previously booked, Phase One Studio. Leona's Sister recorded "Fishing" with their new producer, David Barrett.

"Fishing", released in October 2012, was the first song from what would become the second EP, Vexed. The last song, "Imagine", was recorded in October 2013 and the EP, Vexed was released in December 2013.

Vexed was recorded at Phase One Studio with producer David Barrett.

In January 2014, Len had to take leave from the band to take a work assignment out of the country. He paid us a visit in July of that year and Leona's Sister went on to TRH Studio in Toronto, where they recorded The Damage Done.

In Len's absence, Mike rejoined the band in November 2015.

Leona's Sister returned to TRH Studio with Mike to record Fast Train (2015) and Praying Mantis (2016).
All songs at TRH were engineered and mixed by Sean (Dr. Sean) Gregory and released as they were recorded.

Len returned from his extended absence in January 2017.

The current lineup has JT, Dave, Len, Mike, Barb and Baz all fighting for stage position.
Leona's Sister are playing around Toronto as well as writing and recording as required.
---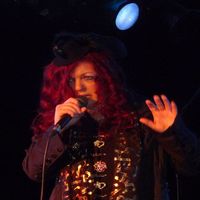 JT
- Vocals
Guitar
JT is a founding member of Leona's Sister and is a principal songwriter along with Len.
She grew up in Nova Scotia with music all around her and has been playing the guitar since she was 10. JT studied music, recording engineering and worked as a live sound engineer. Her writing and playing style leans towards the heavy rock bands of the 70's. JT's early influences were Black Sabbath, Deep Purple and Grand Funk. As JT would say, "I love noise".
---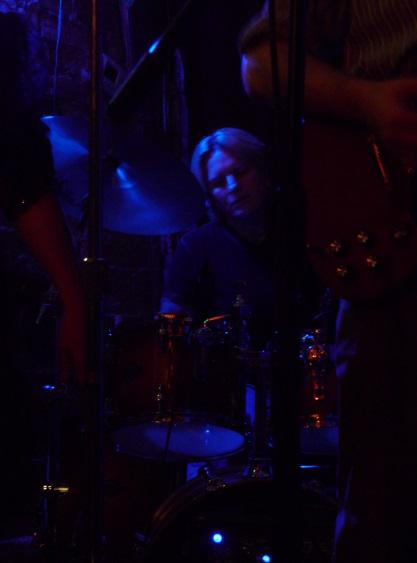 Barb Piatkowski
Drums
Barb was born and raised in the Big Smoke...Toronto, Ontario, Canada. During her formative years she dabbled in classical piano, during her teens she switched to guitar and in her 20's she settled on the drum kit, where she has been studying under her guru Robin Boers ever since. Barb's early musical influences include the Runaways, Blondie and Joan Jett and her first ever rock concert was the Who at Maple Leaf Gardens when she was only 13 years old.
Barb is a fan of all types of music especially rock, and her favourite drummer (apart from her teacher) is anyone willing to get on stage and put themselves out there.
Barb proudly uses Los Cabos Drumsticks -
http://loscabosdrumsticks.com
---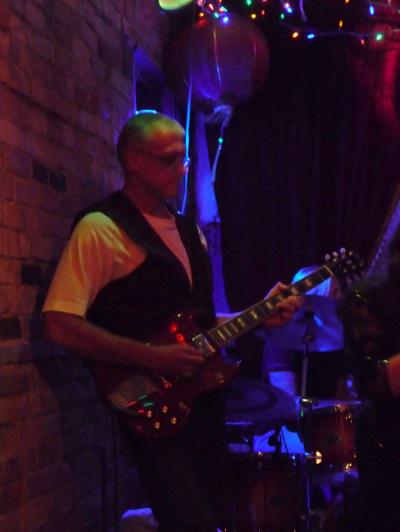 Len O'Sullivan
Guitar
Len along with JT, is a principal songwriter in the band.
Len came of age at the end of the golden era of rock and roll. By the time he was old enough to go to clubs, much to his chagrin, all the clubs were playing disco. Through the years as musical genres evolved, Len has always harboured his love for the music of his youth, when his record collection centered around the likes of Led Zeppelin, Black Sabbath, ZZ Top and the Rolling Stones. And though he mostly wears a suit by day, he's thrilled to have been invited by JT and Baz to be part of the new Leona's Sister, and get to strap on his Gibson by night.
---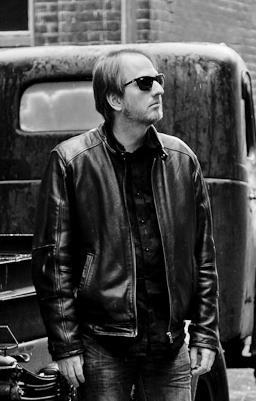 "Deputy" Dave Hanson
Guitar/Vocals
It was a balmy spring day in 1982. Pierre Trudeau was our prime minister, the best-selling car in Canada was the Oldsmobile Cutlass, and a scrawny teenager named Dave Hanson wandered into Continental Music in Ottawa and bought a Vantage electric guitar. What happened next was described by Dave's family as "A god-awful racket. Terrible noise. Hellish, really." After attempting to lead a fair number of appalling basement jam sessions while in high school, Dave moved on to Queen's University where he developed a talent for arranging vocal harmonies and was the bandleader and musical director of the Queen's Players comedy troupe. Having rendered himself unemployable by earning a degree in mediaeval history, Dave spent quite a few years hanging around in Kingston and playing guitar in a succession of short-lived bands including the much-lamented quartet, Mrs. Warren's Profession. After deciding to grow up and get serious, Dave moved to Halifax to complete his MBA at Dalhousie University, where he played a bit of bass in an informal trio that performed an awful lot of East Coast drinking songs. After moving to Toronto and focusing on non-musical pursuits for a decade or so, Dave is very pleased to have picked up his Telecaster once again and fallen in with Leona's Sister. Dave's most important influence, in music and in life, is Keith Richards. And his favourite superhero is Batman. Dave plays lead on some of our songs and also helps develop guitar parts once a song is presented to the band. The Deputy also sings lead vocals on a few cover songs, backup vocals on a few more, and occasionally breaks out the harmonica.
---
Mike
Guitar, Acoustic Guitar, Vocals
Brampton Ontario native Mike, is a self-taught musician and has been playing guitar since his early teens.
His early influences include The Beatles, Neil Young and The Grateful Dead. His musical tastes range from Classic Rock, to Folk, to Bluegrass.
Mike also helps develop guitar parts once the song hits rehearsals and sings backup vocals on numerous songs.
---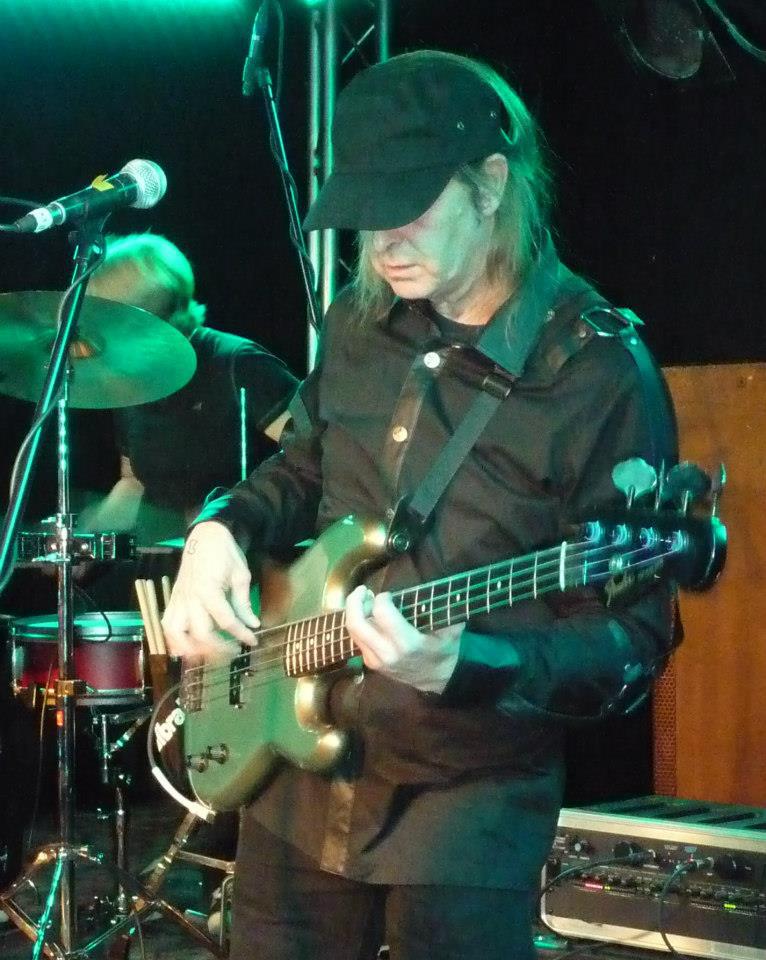 Barry (Bazman) Twohig
Guitar/Vocals
Baz is a founding member of Leona's Sister along with JT.
He adds backing vocals on a few songs but has minimal involvement with the song writing process.
Baz manages the band and looks after the website and all of the social media accounts. Baz was born in Halifax, Nova Scotia, but Toronto is home now.
He played drums in high school but stopped playing shortly afterward.
His early music influences were from classic bands such as Grand Funk, Deep Purple and Steppenwolf. He worked as a sound and stage tech, doing live events for local and touring bands before picking up the bass. His first band was a jam band from Fenelon Falls.
Shortly after, Leona's Sister formed. Barry joined for their 2nd session and is a current member. Barry also plays the occasional session in the League of Rock.
---